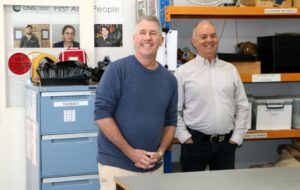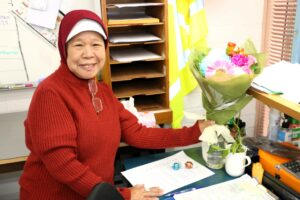 Each month we have a very special morning tea with the whole team to celebrate birthdays. On this occasion we also welcomed our new Chairman, Steve Davies. Steve remarked on the positive sense of supportive family at CNS. Our workplace culture is a caring, encouraging setting, promoting independence and learning.
CNS precision assembly is your solution to outsourcing all aspects of the manufacturing process. With our latest technology acquisitions and team training updates, CNS delivers flexibility, quality and reliability of printed circuit board (PCB) assembly by combining the talents of our people with innovative manufacturing systems and comprehensive automated quality control processes. Our capabilities are at the forefront of PCB assembly using a state-of-the-art Mycronic MY500 solder Jet Printer. This technology removes dependency on Stencils and delivers significantly higher accuracy, cleaner pads and optimized quality for every solder joint on your product.
Ethical, sustainable practices and policies are the core of our services at CNS. We strive for open and transparent relationships with customers, suppliers and the community at large. Our customers contribute to Social Enterprise employment. We'd love to hear from you!